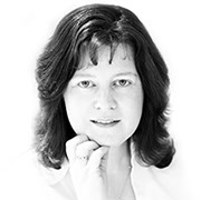 A
Maria Webb
BSc (Hons) Psychology,
BA (Counselling)
Diploma Clinical and Pastoral Counselling
I have been working in the area of stress management since the early 1990's providing an individualised approach to ease the effects of life stresses on the emotional and physical health of people of all ages and backgrounds.

Stress affects people in many different ways and I have found that no one approach works with all people.

Over the years I have developed my methods, drawing on many aspects of psychology, counselling and classic stress management techniques in order to offer a balanced and person-centred way forward that can be adapted to suit most people.

Where appropriate, I also like to include advice on diet and lifestyle to complete the holistic approach.